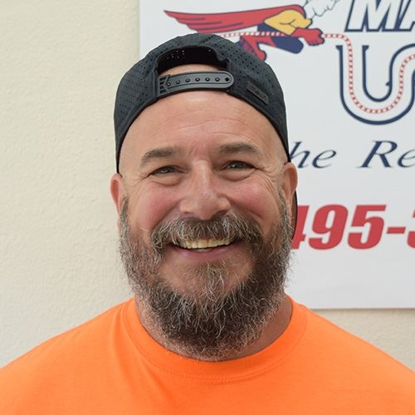 Tony M.
Bio
My Position:
Owner, 25 years of experience.
With decades of experience and a fierce desire to help people, Tony decided to open his own family operated business in order to hand-pick the best team to carry out our business ideals as well as remain hands-on when it comes to business operations.
My Values:
Rooter Man Mission Statement

1. Honesty.
2. Integrity.
3. Quality workmanship.
4. Caring about our community.
5. Doing the next right thing when no one is looking.
6. Kindness.
7. All who come in contact with Rooter Man live better and happier, prosperous lives.

My Hobbies:

I enjoy spending time with my kids, taking my youngest son to his baseball games. And coaching for my daughter's T-ball team.

Going camping in the summer with my family, and going out to dinner with my wife.