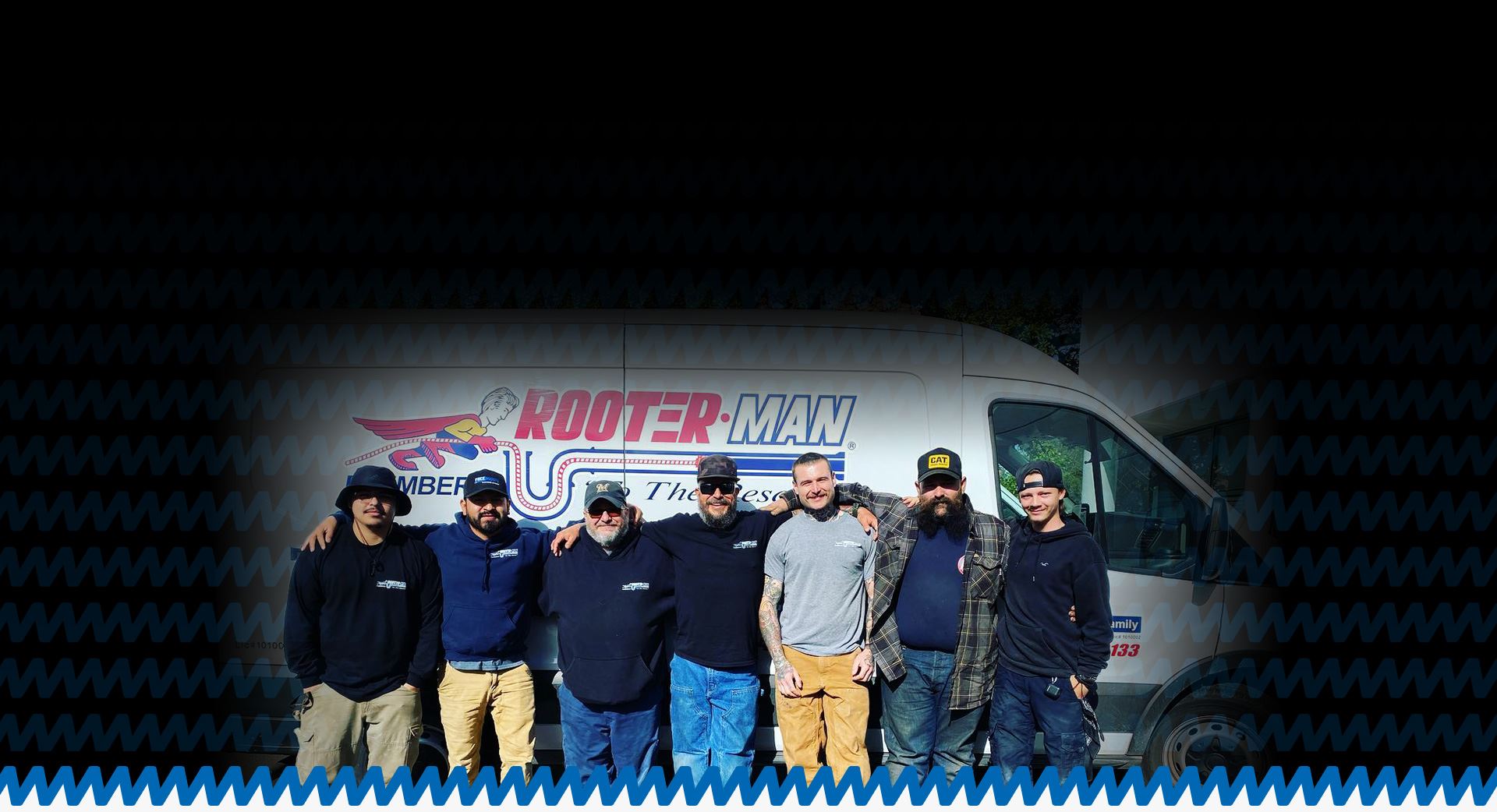 Trust Our Plumbing Pros
Rooter Man to the Rescue
Contact our professional plumbing team for your residential or commercial plumbing needs today. Our Santa Rosa plumbers are ready to serve Sonoma County!
Same-Day Plumbers in Santa Rosa
Plumbing Repairs, Installation and Maintenance
Rooter Man Sonoma County is the premier plumbing service provider in Santa Rosa, Petaluma, Windsor, and the surrounding areas. We provide an extensive selection of plumbing services to both residential and commercial clients, including installation, repair, and maintenance. Our services range from basic fixture installations to complex sewer line repairs, making us the one-stop solution for all your plumbing needs.
What sets us apart is our unwavering dedication to delivering top-tier service coupled with fair pricing, exceptional customer service (read our reviews for more on that front), and a personalized approach that makes every customer feel valued.
Do not let plumbing issues disrupt your comfort and routine. Experience the unparalleled quality and personalized service of Rooter Man Sonoma County. Contact us now at (707) 659-0936 to schedule an appointment and witness the impact our expert team can bring to you!
Our Santa Rosa Plumbing Services
Rooter Man Sonoma County offers an extensive array of plumbing services to cater to the diverse needs of our residential and commercial customers. Our professional team is equipped to tackle all plumbing issues, from minor leaks to major system overhauls. We provide efficient and reliable solutions to your plumbing problems by leveraging the latest tools and techniques. Our plumbers in Santa Rosa can handle everything from fixing leaky faucets and running toilets to replacing old pipes and installing new fixtures.
Our team specializes in various drain and sewer services, including cleaning, hydro jetting, and camera inspections. We offer professional drain repiping services to enhance your property's plumbing efficiency and lifespan. Whether you're dealing with recurring clogs, leaks, or low water pressure, we can help. We use state-of-the-art technology to ensure your drain and sewer systems function optimally. We also recognize the importance of a functional water heater. Our team offers comprehensive water heater services, including installation, repair, and maintenance.
---
Contact us now at (707) 659-0936 to schedule an appointment for plumbing services in Santa Rosa!
---
Emergency Plumbing Services in Santa Rosa
Plumbing emergencies can strike anytime, causing significant disruption and potential damage. That's why our team is available to provide next day plumbing services. In these situations, quick response times are critical, and we are dedicated to being accessible to our customers when they need us the most.
---
Contact our plumbers in Santa Rosa now at (707) 659-0936 to schedule an appointment!
---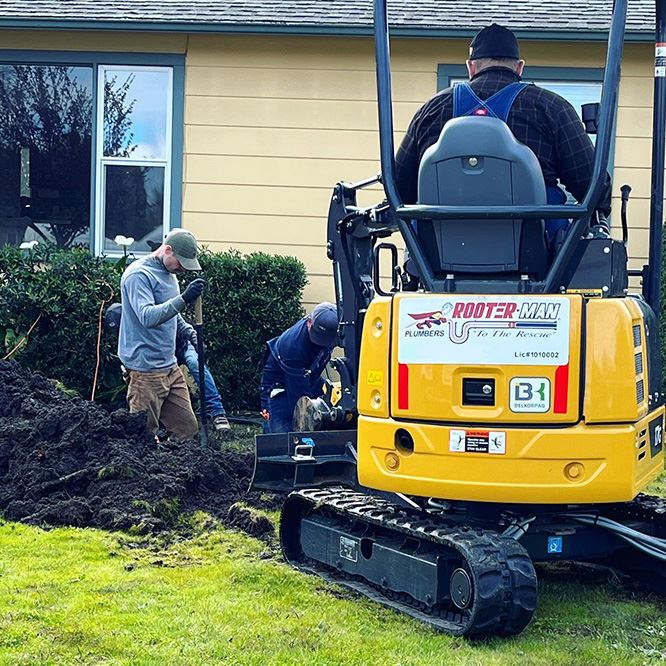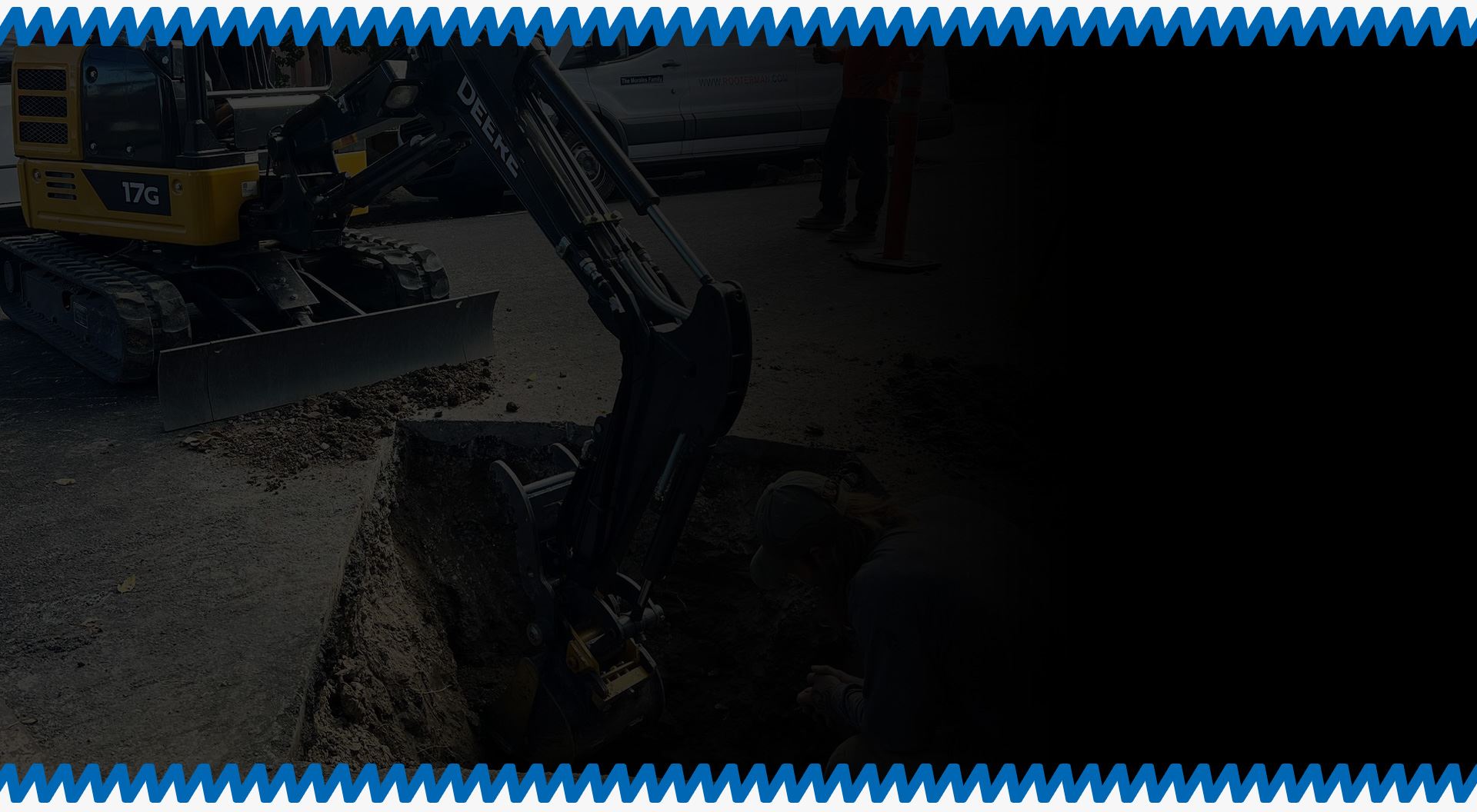 Hear From Our Happy Customers
Five Star Reviews
We take pride in delivering top-notch customer service during every plumbing project, and it shows. Don't take our word for it, read what our many satisfied customers have to say about the Rooter Man experience.
"They show up on time, are professional, and they do the job right. This is my go-to plumbing company."

- Barbara G.

"Highly recommend this family-owned and operated company."

- Eli L.

"Very friendly & reasonable compared to similar experiences with plumbers on Peninsula."

- Susan B.
How Rooter Man Sonoma County Prioritizes Customer Satisfaction
Customer satisfaction is at the heart of everything we do. Our plumbers in Santa Rosa provide free estimates, same-day service, and weekend appointments to cater to our customers' schedules and needs. We know that every customer's needs are unique, and we strive to offer services tailored to meet those needs.
We believe in transparent and honest pricing, ensuring our customers receive accurate estimates for our work. We strive to provide value for money, balancing top-notch service with competitive pricing.
When you choose Rooter Man Sonoma County, you choose a team of Santa Rosa plumbers dedicated to solving your plumbing problems. We show up when we say we will and stay until the job has been completed properly. We take pride in our reputation for dependability and sincerity. We are also dedicated to providing a safe work environment at all times. Our team is trained to follow all safety regulations, and we use the best equipment to keep our employees and customers safe.
Contact us at (707) 659-0936 to schedule an appointment for a hassle-free plumbing experience. Enjoy peace of mind knowing that your plumbing needs are in the hands of experienced professionals who care about your satisfaction.