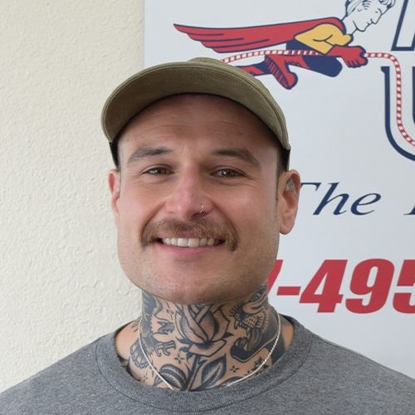 Michael M.
Bio
My Position:
Senior Plumbing Technician, 13 years of experience, Service & Repair
Professional Accomplishments:
Professional accomplishments would include excelling in my career over the years. Starting as a laborer and working my way up to a management position while gaining knowledge along the way.
My Values:
My values are treating my customers with compassion and understanding leaving each job with the customer happy.
What I love about working at Rooter Man Sonoma County:

I love the sense of community we have built. The sense of teamwork and helping those in need by doing service for those who call in.

My Hobbies:
I am a simple man who enjoys staying active, smelling the roses and walking my dog.