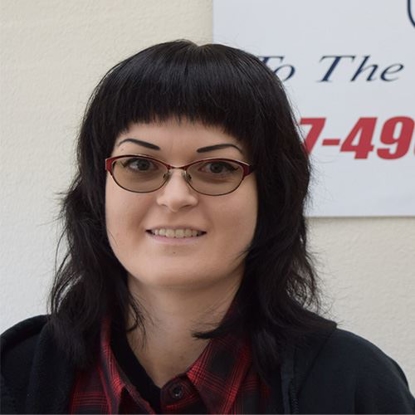 Laura T.
Bio
My Position:
Customer Service Representative / Dispatch Manager
3 years working for Rooter Man.
I answer phone calls, Schedule appointments/ dispatch, general admin work to keep this
place running smoothly.
What I love about working at Rooter Man Sonoma County:

I love being able to help customers in our community get the help they need.

Working for a small business is fun and feels rewarding. I have an important role
here, and I feel appreciated.

Working for a small business is more personal than working for a big corporation,
and I like that.

My Hobbies:

Outside of work I enjoy spending time with my husband and friends. When I am not spending time with my husband or friends I enjoy hanging out with my cat Tina.
I enjoy watching videos on Youtube. Playing video games on my Nintendo Switch.
Also I like to go to Classic Car Shows with my husband / friends car club.